THE FINA MENDOZA MYSTERIES PODCAST!
ON APPLE PODCASTS, SPOTIFY & RADIO PUBLIC:
Legend has it anyone who sees the Demon Cat of Capitol Hill will be cursed with bad luck. 10-year-old Fina Mendoza just saw it. And the last thing her family needs right now is more bad luck.
Fina just moved to Washington, D.C. to live fulltime with Papa, a congressman from California. Fina loves riding the Capitol subways, grabbing snacks in Congressional offices, and especially spending more time with Papa – even though he's always on the phone.
But after Fina encounters a mysterious cat, disasters follow. Jars of spaghetti sauce explode. Her beloved Abuelita breaks her leg. And Fina's only friend in Washington, a congressional dog named Senator Something, becomes the target of the cat's wrath.
The only way for Fina to save her family from future "cat"astrophe? She must solve the mystery of the Demon Cat of Capitol Hill.
READERS' FAVORITE SILVER MEDAL - CHILDREN'S MYSTERY!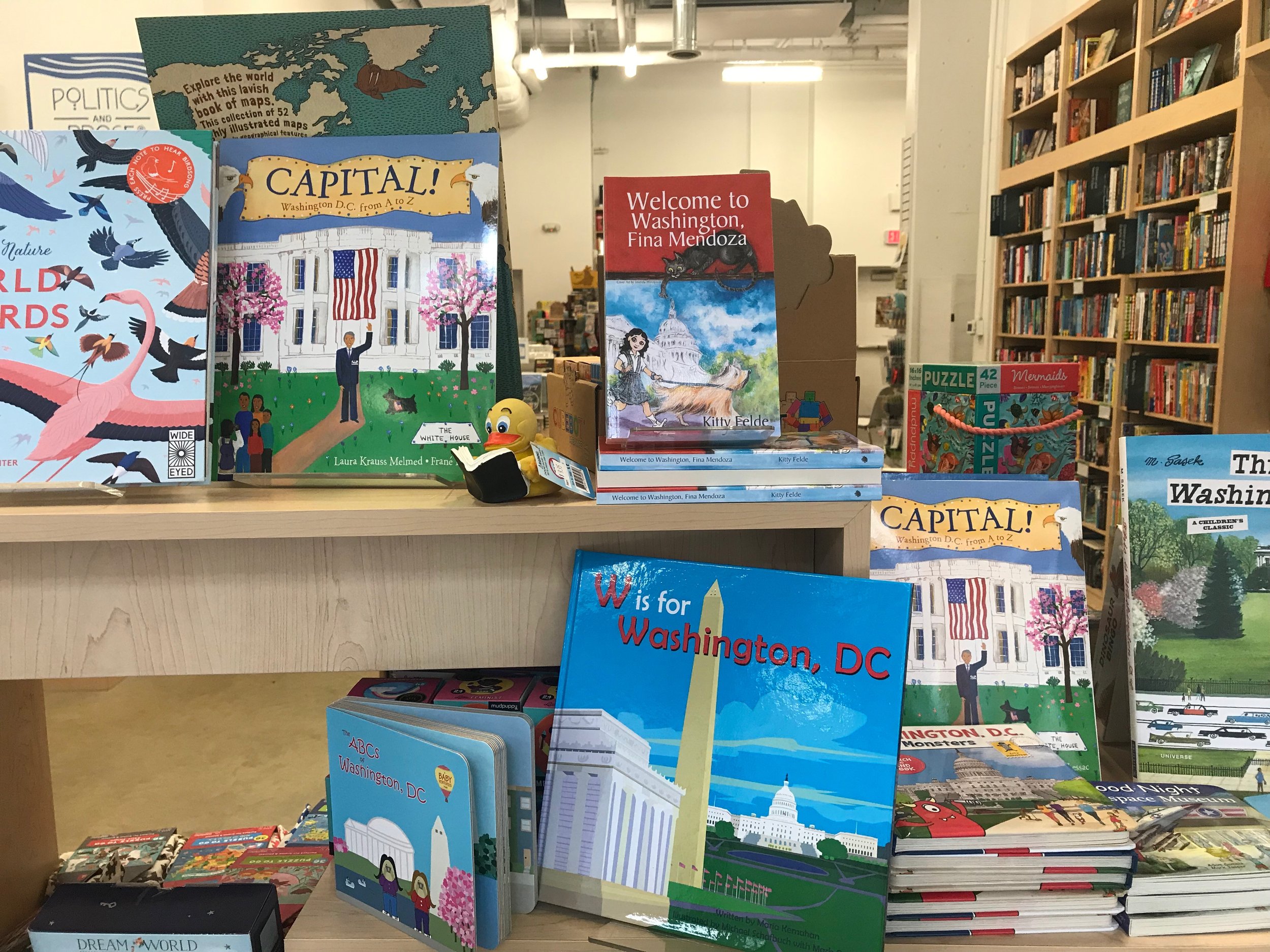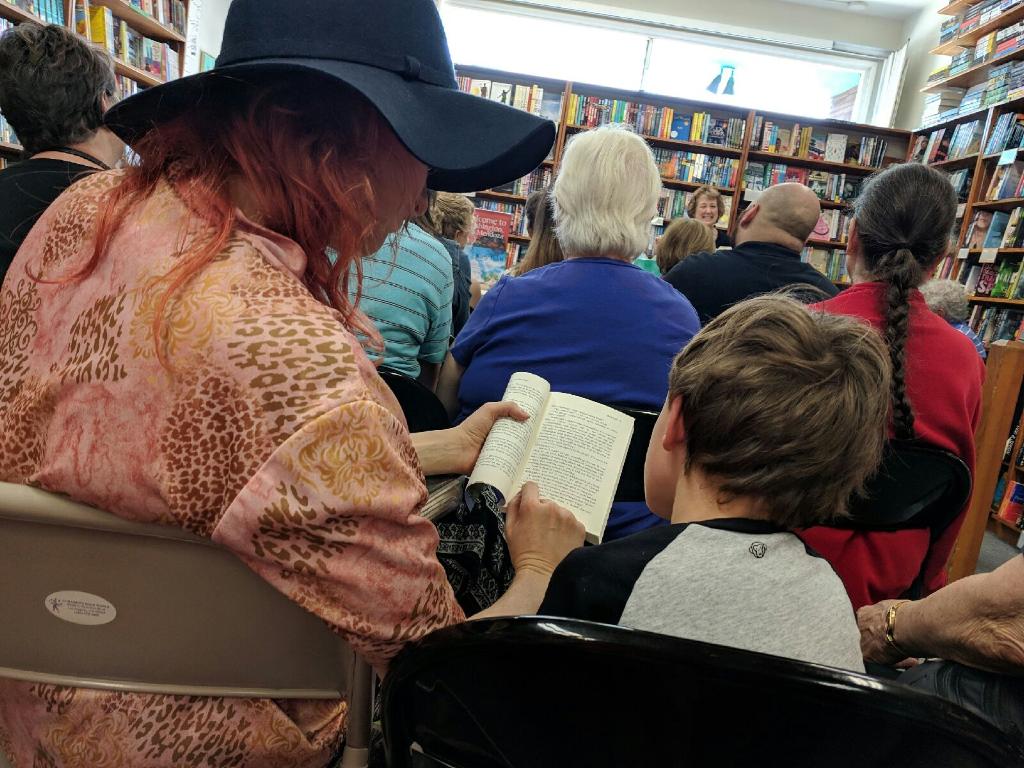 Most photos by Frank Schaefer
Praise for "Welcome to Washington, Fina Mendoza:
Fina Mendoza is the kind of bright, lively, curious, loving little girl you want for a best friend forever. The book is a marvelous introduction to the workings of government, and of a young lady of spunk and smarts. – Susan Stamberg, NPR
A fun read disguised as a book for grade schoolers, it gives keen insight into the everyday workings of the U. S. Capitol and its inhabitants. – U.S. Congressman David Dreier, former Chair Rules Committee
A beautiful story told through the eyes of a gutsy Latina protagonist, it introduces children to the daily hum of life in our nation's capital. Told with unerring accuracy, my son and I recognized the perfect descriptions of the Capitol and Fina's rich cultural traditions. – U.S. Congresswoman Linda Sanchez
Readers like me, old and young, will love learning about the customs and eccentricities in the halls of power that are interwoven into a moving comedy/drama of two sisters adjusting to the loss of their mother, of a congressman coping as a single parent, and of an abuelita protecting her grandchildren. And they'll laugh out loud at the antics of the goofy orange dog, Senator Something. This patriotic and nonpartisan whodunit is both timely and welcome! – Gail Carson Levine, author of "Ella Enchanted"
This heartwarming story about life's obstacles, taking responsibility for your actions, and overcoming fears also serves as a tender reminder to children and adults alike, that even when parents seem busy, they are always paying attention. – U.S. Congressman David G. Valadao
Embracing true Mexican traditions and family values, she captures a child's imagination from the viewpoint of Washington's multi-faceted world while providing insight into Los Angeles' culture. Great read. I could not put the book down. – U.S. Congresswoman Grace Napolitano
Fina Mendoza is the kind of friend you want whether you walk on two legs or four, and "Welcome to Washington, Fina Mendoza" is the kind of book you'll love to read! – Leah Henderson, author of "One Shadow on the Wall"
With an engaging combination of mystery and history, Fina Mendoza takes readers on an insider's tour of Capitol Hill while warding off the curse of the Demon Cat. You'll never look at DC the same way again. – Wendy Wan-Long Shang, author of "The Great Wall of Lucy Wu"
I devoured "Welcome to Washington, Fina Mendoza" like a bag of potato chips. Funny, spooky, moving and simply delightful, Kitty Felde has nailed it in her debut novel. A mystery lies at the center of this book, but the true heart of the story is it's heroine, Fina. She's the kind of kid you want to be friends with—perfectly imperfect, occasionally adventurous and always fun. Felde's insider look at D.C. through the eyes of Fina was a fascinating bonus. – Sherri L. Smith, author of "Flygirl"
When I heard that there was to be a new book about the famous Demon Cat in the Capitol, I wondered what else could be said about this little legend – hasn't everything of interest been wrung out of that silly story? But Kitty Felde's book, "Welcome to Washington, Fina Mendoza," turned out to be a delightful perspective on the familiar, turning a cross-cultural, bi-coastal mixture into a tasty bit of fluff as a children's book.
– Steve Livengood, Chief Guide, U.S. Capitol Historical Society